Welcome to  Denise's Doterra Team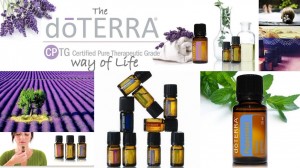 Websites:
www.doterrablog.com — this is one of Doterra's sites that has recipes, do-it-yourself info, and weekly articles about individual oils.
www.oilsmentor.com – has great webinars and product information
www.everythingessential.me –a great resource for looking up how to treat health issues, has testimonials from others as to how they used the oils, can ask questions and get answers.  Also contains videos.
www.Doterrauniversity.com– short videos on how to order, how the business works, and you can actually certify.  I recommend everyone do this so you can understand how things work.
www.doterratools.com – This is a great place to look at enrollment kits, find product photos, find info and printables on products, business and such.  Great resource!
www.doterraeveryday.com – has the newsletter,  a link to the doterra blog, tips of the day, calendar of events, videos….lots of great information.
www.thetrumanteam.com – Boyd Truman's website.  Contains a calendar of truman team events;  recorded calls that are VERY good to listen to;  webinars;  and products like Boyd's books, tshirts, and other items.
www.allaboutbecoming.com– Denise's website/blog where she posts articles about the oils and also recipes she uses.
Pinterest—Pinterest has some great resources for ideas and recipes.
BOOKS:
Modern Essentials
Dr. Me – Boyd Truman
Essential Oils 101—Boyd Truman
Emotions and Essential Oils
All books and oils tools such as sample bottles, books, bags, teaching tools, business tools are all available at:
Facebook:
Facebook is a great resource for learning.  Friend your upline because they are often posting articles and specials.  Many people reading your facebook page will contact you as you share these articles. You will learn a lot from these short articles.  There are a couple of groups like Yommacare and  pages like Doterra International that are great for asking questions, getting quick answers from users and reading interesting stuff.  There are great things you can share from them, too.  It is a great way to learn and also to build your business!
Pinterest:
Pinterest is  great place to find recipes, see how to use the oils for the home and read articles about oils.  I (Denise) pin all the articles I write.  I also pin recipes and other ideas with essential oils.  Follow me to repin and let me know if you are writing any blog posts about oils.  We'll share them with the group and drive traffic your way.
To order your own product
 Go to www.mydoterra.com
Log in with your new IPC number and password (you should have been emailed that information.)
To earn Loyalty Rewards Points, click on  Shop.
Click on New Shopping Cart
If you set up an LRP order at sign up, you will click on "edit " in the top right corner.  It's a oval gray button that has a number in it.   If you have not set up an LRP order, it will say "set up loyalty rewards order." Click on that button.
You will then go to a screen that will have all the items in your shopping cart.  You can remove the items you don't want.  You will not be able to remove all items.  If you are changing entire order, remove all but one item.
Click on "continue shopping" to add additional items..
In this screen, you can choose from single oils, oil blends, wellness products, etc.  Choose from those and click on the picture.  You will then be given a screen with the products that you can add to your cart.
Once you have finished adding your items, go to your cart.  You can there choose to use any LRP points you have.  You also can change the date, address, or card in this screen.  In the top right, make sure your numbers are okay and that you have checked the "For personal consumption only" box.
Click on "checkout."
You then have the option of shipping now or on the date you set it for.
If you have any questions, please call your sponsor or upline for help and support.
If you click on Place Standard Order, you will not get credit for your loyalty rewards and earn free product.
Shopping Cart allows you to look at the products and see what you would like to get.  Do not add those to any cart, though because it will not go to your loyalty rewards either.  ALWAYS use the Loyalty Rewards button.
How Do I Earn Free Product?
You can earn free product by purchasing consistently each month.  The company gives those who purchase consistently a percentage of their purchase and banks it toward free product.  The first 3 months you earn 10%.  It increases every three months as shown below.
Months 1 to 3

10%

Months 1 to 3

10%

Months 4 to 6

15%

Months 7 to 9

20%

Months 10 to 12 25%

Months 13+

30%
You have to order 50 points or more in order to increase the percentage.  You have to order ANYTHING to hold the percentage, but it won't grow unless you order 50 points.
The company also offers one free oil a month if you purchase 125 pv On or Before the 15th of each month.  The free oil changes from month to month.
In order to get a check in the company , you need to have an LRP order of 100 pv.  This qualifies you for a fast start bonus if you are signing anyone up or to get paid on the volume in the group below you.
How Do I Get Help?
Call your enroller or upline if you can't find answer to any of your questions.
Upline help:  Denise Webster
Tav & Kamie Truman
Boyd & Sandi Truman
Gina Truman
Wendy James
Pat Leavitt
Justin Harrison
*Gina and Boyd do the Truman Newsletter once a month and team calls on Wednesday mornings.
Wendy James and her mother, Pat Leavitt do the everythingessential.me website.
How much is this going to cost me each month?
Doterra is not like traditional MLM companies.  You pick what you want to order and what day you want to order it on.  You are in control of your own account.  The amount you spend depends on what your goals are and what you are trying to accomplish.
Ordering ANYTHING each month will bank you points toward free product.
Ordering 50 points per month will increase the percentage you will receive until you reach the 30% level.
Ordering 100 points per month will open up the pay levels so you will receive a check.  You can receive a fast start check if you sign someone up.  They come weekly.
Or you will receive a monthly check based on the percentage of what is ordered in your group.   Here is a link to the compensation plan for further information.
http://www.doterratools.com/documents/Compensation_Plan.pdf
There is also a bonus that can be received monthly called the Power of 3.   If you have 3 people underneath you each ordering at least 100 points and collectively between the 3 and you, you have 600 points in volume, you will receive a $50 bonus.  That increases to $250 and $1500 as you fill in each line the same way.
*If you forget to change the order in your LRP template, the same items will be shipped to you on the same date as the last month.  It is important to know the day you have your order set and what you have ordered.  Recently, I have received an email from the company saying my order will process in a couple of days.  That is nice because it reminds me that I need to change it if I have not yet done so.
How Do I Know What Oils To Take For My Illness?
The best way to know what to uses is to reference the books and websites given.  Always feel welcome to call your enroller or upline if you need help.  There are some great resources out there.