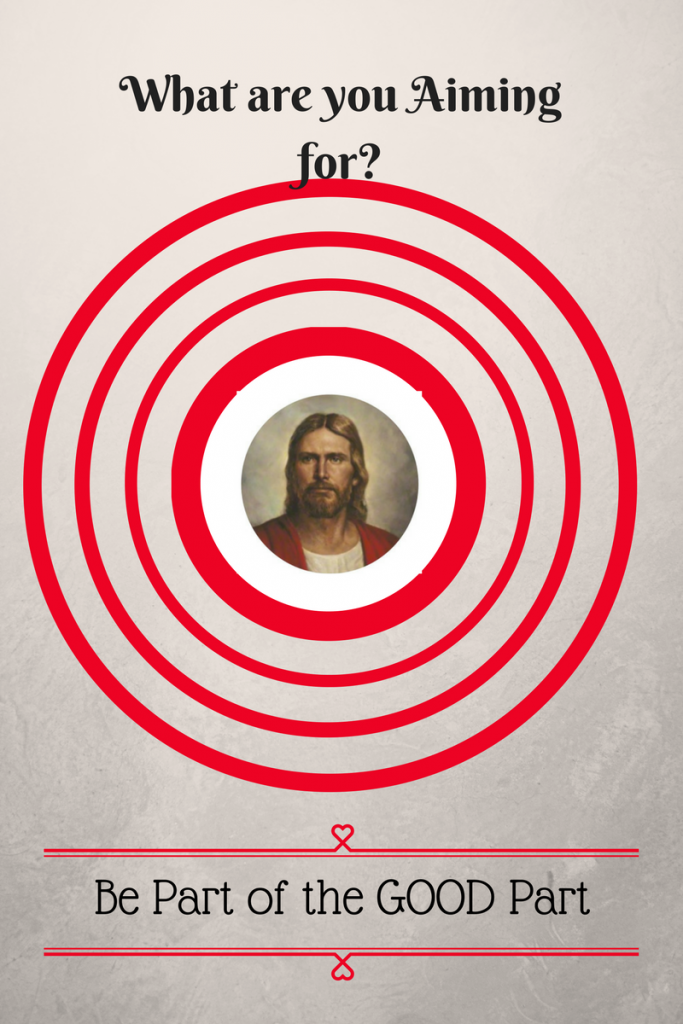 Several years ago I had a powerful experience that changed my thought directive and gave me hope for the tough times ahead. (read that full story HERE).  I'll give you the shortened version here to set the stage.  It was 2008, the economy had crashed, things were not looking great and several of our friends in the construction world were losing their business.  Things were tough and scary.  I happened to attend a Women's Conference this one particular evening and while singing the song, "Now Let Us Rejoice," these words popped out to my wandering mind.  "… to guide through these last days of trouble and gloom."  It was like a brick was dropped on my head as I realized that was TODAY!  But I needed the answer of what would guide me.  As my thoughts began to process, I found the answer in "..In faith we'll rely on the arm of Jehovah…."  I had been having deep concerns of how I was ever going to make it through the "last days."  There was so much negativity and fear.  But a voice seemed to ask me a question…. "what are you focusing on?"
I stopped and thought about that.  What was I spending my time thinking about and focusing on?  It was mostly fear and scarcity and those signs of the times that talk about destruction, hearts failing, calamaties, and nothing that sounded good, fun or peaceful.  Into my head popped a law I had been studying called, "the law of polarity or opposition."  It states that everything has an EQUAL and an EXACT opposite.    If something is really really bad, then by law, there is something really really good.  Both are present, but what you focus on creates the outcome you are feeling and living.  I had been living in fear and scarcity and new I needed to change my focus.  But to what??  If things were so bad in the world, what was good?  I thought that the "the signs of the times" often came with fear, but what was the good part in that?  And then it hit me like a bolt of lightening…..
CHRIST IS COMING!
And then the voice said again, "what are you focusing on?"  I realized in that moment that if I focused on the negative and fearful stuff, I would miss out on the good part.  Faith cannot be present with fear. But when I thought of Christ and His coming and me kneeling at His feet or being embraced in His loving arms, all the fears just melted away and pure peace and joy replaced it.
"BE PART OF THE GOOD PART!"  I was told.  I kept repeating it, "Be part of the good part."  We know in the end that good triumphs, but what you focus on is what you get, so keep your sights set on being part of the good part.  Focus on Christ.  Think of Him.  Pray to Him.  Read about Him.  Act like Him.  Allow Him in.  Remember Him.
Since that day I have always tried to focus on not just being IN the good part, but to BE the good part.  Be kind.  Be Christlike.  Be patient.  Be longsuffering.  Be tolerant.  Be grateful. Be by His side.
I've worked really hard to do this, especially on social media.  I have friends of all colors, nationalities and religions.  They are left, right, liberal, conservative, gay, straight, Christian, Muslim, Jewish and agnostic.  They live all over the world.  And I love and cherish each friendship and individual.  While I don't always agree with some things they post or believe, I always try to find common ground.  I always try to find the GOOD PART.
Now it's over eight years later and as I sat reading post after post about the "Women's March" and the comments going back and forth, my heart has been heavy.  There was months of negativity all through the election.    And now there has been more days of bashing and negativity with President Trump's innauguration.  It's hard to find truth.  You don't know who to trust because honesty is scarce in the media and in the world.  You try to understand other perspectives, but sometimes are just dumbfounded over what little common sense some arguments make.  Yet I sit on facebook trying to be kind.  Trying to be understanding.  Trying to be patient.  Trying to be tolerant.  These are my friends and people I care about.  But I see a sifting taking place.  Lines are being drawn.  There is division.  I don't like it.  I'm a butterflies and rainbows girl that wants everyone to be happy.  But in my mind I hear, "wheat and tares."
This. is. hard.  This Last Days stuff isn't a bed of roses.  My heart is heavy.  And as I sit and wonder, "how am I going to make it in these last days?"  I hear a voice, "What are you focusing on?"  I'm taken back.  Literally.  In time to eight years ago when I asked the same question.  My husband by some off chance tells me to read an article called, "What are you Aiming for?" by Dieter F Uchtdorf (read it HERE).
In the article, President Uchtdorf talks about the goal of an archer is to hit the center.  We don't shoot an arrow, then run and make a bullseye around that.  We look at the target, focus on the goal, and aim for the center.  We choose the good part.  BAM!  Literally, I was "shot through the heart." (you're singing that 80's song now aren't you?)  And here I sit, with the answers flowing back.  Focus on Christ.  He is at the Center.  He is the one to focus on and aim for.  HE is the source of peace and joy.  HE is the one coming.  HE will guide us and direct us through the misty darkness of untruth and deception.  He IS the good part.
What part are you aiming for?